Merry Christmas!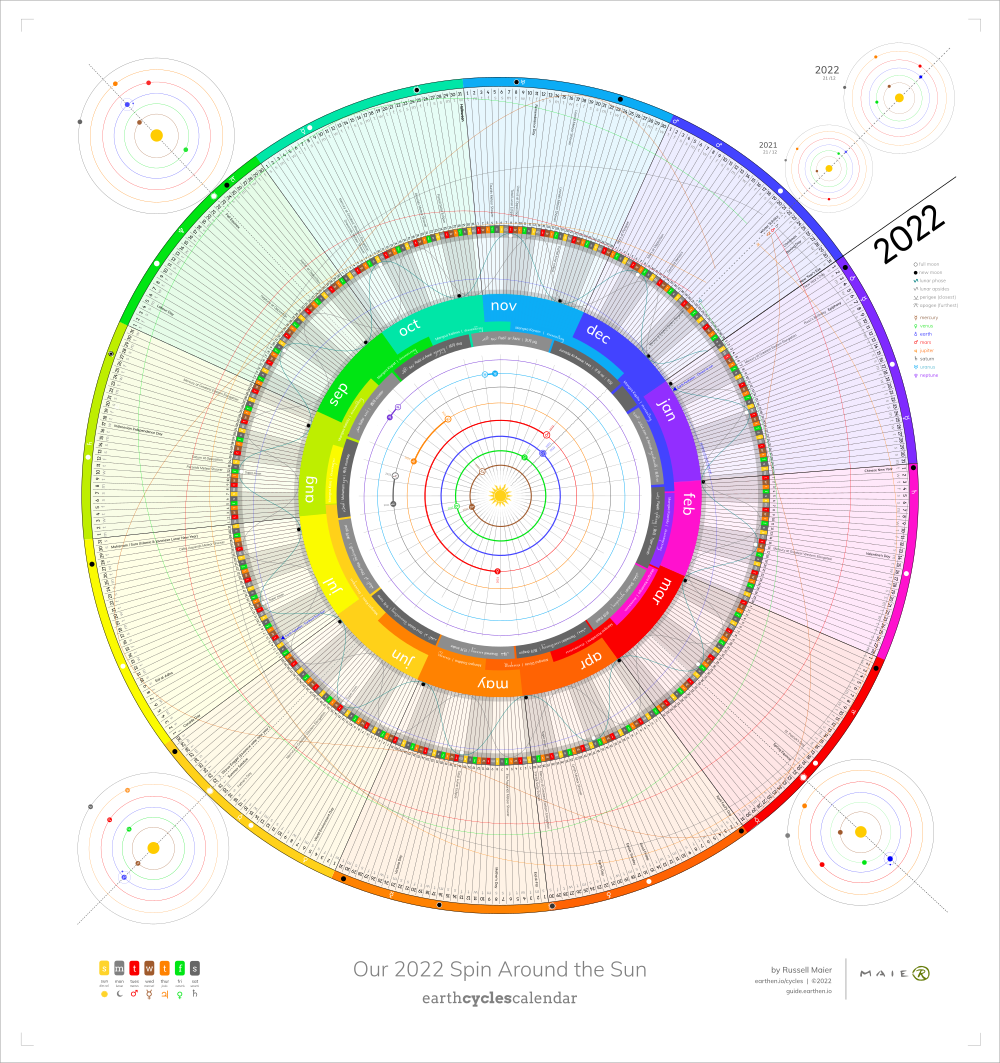 And Happy Winter Solstice 🎉

In my Christian tradition, giving gifts to friends and love one's at this time of year is important culmination of the year.  If you landed here, you're a friend and I want you to have an 2022 EarthCycles Calendar!
The Calendar is an alternative way of visualing and keeping track of the year that I've been working on for several years.  A lot of astronomy, symbology, history, philosophy and culture are embeded in it!  You can learn more about how to use it on the official guide.
Here are the direct downloads:  
2022 EarthCycles Calendar | version 2.0
PDF (1.2MB) DOWNLOAD
Poster print size: 84 x 79cm
or: tiled A4 sheets, printed 4x4
The file is ultra-high resolution and can be printed as a poster, project on a wall, or screen-shot as your desktop background.  You can print it at your local print shop or on your home printer tiled on letter or A4.
Enjoy and have a great holidays!
Russell

P.S.  This is my new personal site!  I am using it to get off the big social media platforms, by instead using good and green technology.  So that we can stay better in touch hit the Subscribe.  I will be posting here on Earthen my essays, chapters and reflections here in 2022.

P.P.S.  Please don't share this page.  I will take it down in about a week.  EarthCycle Calendars will be on sale on the GoBrik Regen Store for the next year and (coming soon) so will be pre-printed posters that you can order.