Happy New Year!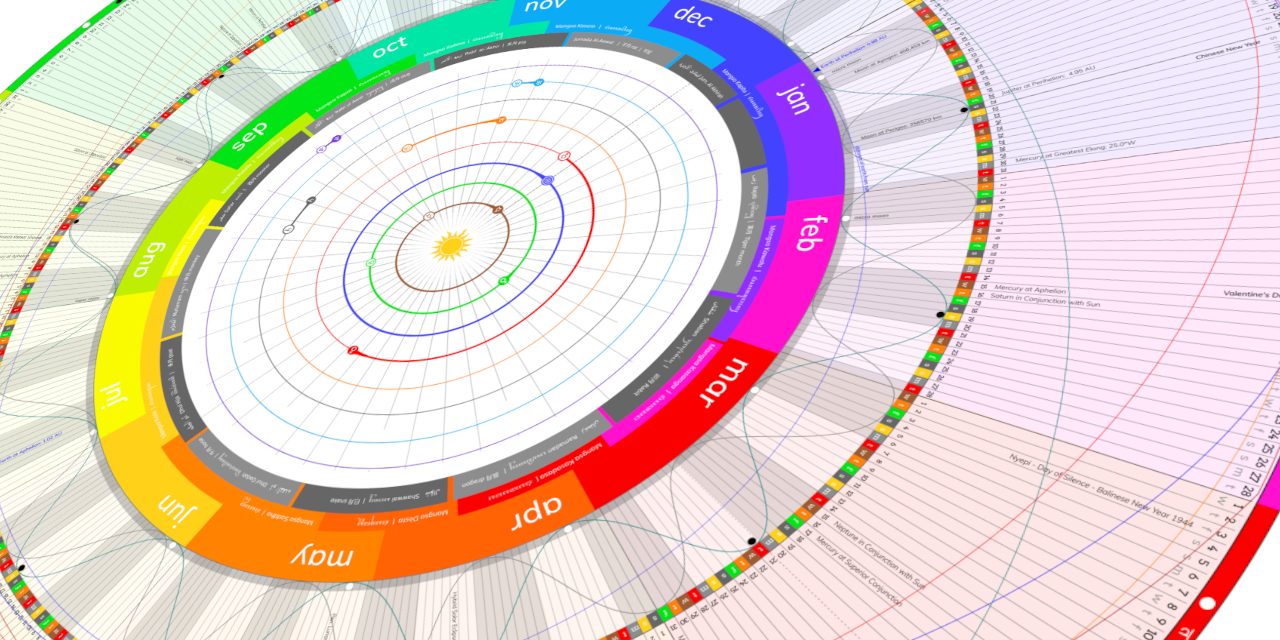 🎉

In my tradition, giving gifts to friends and love ones is an important part of closing out the year.  If you landed here, it is because I would like to gift you a copy of my 2023 EarthCycles Calendar!
The EarthCycles Calendar is an alternative way of visualing and keeping track of the year that I've been working on for several years.  A lot of astronomy, symbology, history, philosophy and culture are embeded in it!  
You can print it out, use screen shots of it for your desktop background, or consult the PDF when you have the need (I do all three!).
Here are the direct download:
Poster print size: 70 x 50cm
or: tiled A4 sheets, printed 3x4
The file is high resolution and can be printed as a poster, project on a wall, or screen-shot as your desktop background.  You can print it at your local print shop or on your home printer tiled on letter or A4.
Enjoy and have a great holidays!
Russell

P.S.  And here's the complete guide to printing and using the calendar...